I've been inspired by Mat's post on what a social planner might want from media partnerships and also compelled by increasing client requirements to think through what a social planner might want from a sponsorship. In this post I'll look at event sponsorship and in the next post at what we might want from a brand ambassador's program. As always, thoughts and examples are welcome in the comments.
Event sponsorship works largely around the temporal constraints of the actual event; it's got a 'pre', a 'during' and an 'after', all of which present different challenges and opportunities. This is not intended as an exhaustive list of what we can do at each stage, but rather as a list of things we might want to ask for in our sponsorship deal to ensure that we're making the most of each stage.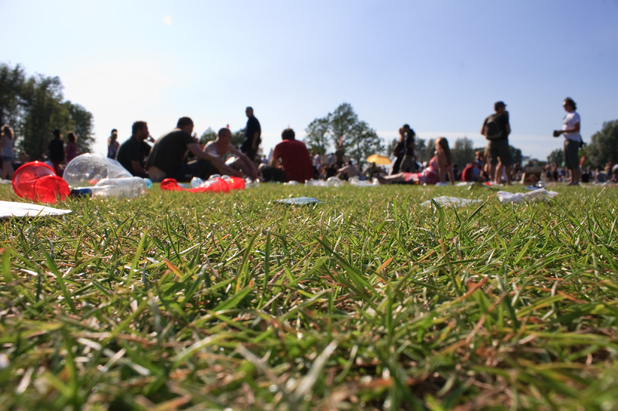 Pre-event: what we might ask for and why
Before the event takes place we're trying to establish a connection between the brand and the sponsored event and as much as possible take advantage of the anticipation of the event. We're also in the planning phase so some audience data is helpful here. What data can we get on the sponsored event's social audiences (this will frequently vary from their live and broadcast audience): who are they, what content have they responded to in the past, how does their behavior and conversation / interests differ before, during and after the event?
Why? This helps us to plan content and to set benchmarks of the kinds of reach, engagement and sharing we might expect from this audience. It also helps us to plan what additional audiences we should be targeting. Beyond the event's fans and the brand's audiences there is an opportunity to use social connect with potential fans who aren't yet switched onto the event and drive them to engage. According to twitter's head of TV partnerships Dan Biddle. Over three quarters (76%) of people start watching TV shows after seeing positive tweets about them. More at NMA (log in required).
We also want (search visible) links to any of our social properties and to any relevant content on our web site displayed on he sponsor's site and in their social channels. Ideally with some call to action "Follow @brandname for exclusive commentary of x_event". Ideally these links should be on all of the event's promotional materials. We also want to exploit any existing media partners that come bundled with sponsorships and to ensure that we get links and reposting of content on them as well. Mat's post has got a wealth of info on what to ask for there.
Why? We want to leverage the property's existing audiences, who presumably are a match for our brand's…and have them join our social communities. A call to action gives them a reason to do this.
Can we have access to exclusive footage or information (sneak previews of the lineup) that we can release on the brand's social properties: The number of hoaxed leaks on twitter shows there's clearly interest. Are there training sessions or rehearsals that we can attend that no-one else is covering?
Why? We need to have some kind of role, exclusive content is a compelling reason for fans to follow and engage
Can we have opportunities to create exclusive content based on advance information, access to the site or personalities involved
Why? As above, depending on resources, this can be preferable to reusing event generated content as it can be done with the brand's TOV and point of view, making a more authentic connection.
Can we use this content (from the event or our own generated content) in other locations; on our website, instore and in our advertising?
Why? If its good enough to sponsor and the content we create is of a high enough value it will be of interest to more than just the event audience so we need to make sure we have the rights to put it in front of them.
What kinds of rewards can we create for our social audiences; privileges such as special seating, exclusive content from the sponsored event?
Why? To build interest in the sponsored event amongst the brand's social audiences we will want to involve them in activity and these sorts of rewards or offers can provide stimulus for that involvement.
During the event: what we might ask for and why
During the event it is hard to imagine how a brand can really do anything that is better than the actual sponsored event itself. So as a starting point we'd like access to the event content to play out to our social audiences. On top of that we'd like sufficient access to enable us to create unique and exclusive content. Is there an opportunity to post content to a social audience just slightly ahead of it going to a broader / broadcast audience. This was done to great effect by Burberry with it's tweetwalk, previewing fashions on twitter moments before they were seen by the world's press on the runway.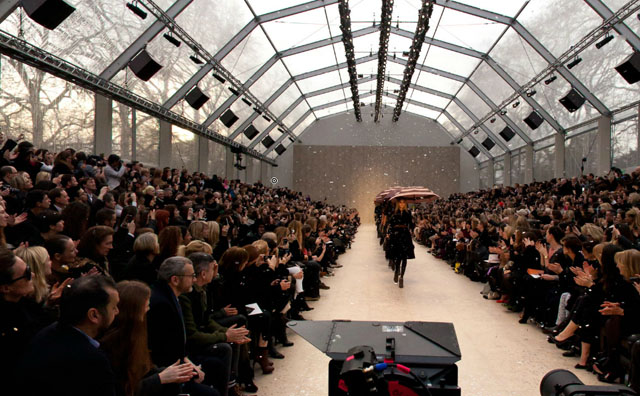 Frequently however broadcast rights, performance rights, artist management and a host of other obstacles make this kind of content prohibitively complex, expensive or just Too Hard To Do.
So a brand needs to think through what can it do to augment the event and improve the fan's experience of it. Can we provide additional commentary, behind the scenes access, aggregate other coverage? While not strictly social, the ultimate expression of fan involvement this has to be the Carling Black Cup in South Africa where fans were able to 'Be The Coach' and use sms to pick the players for their teams and make live substitutions during the game.
While they didn't let fans effect the actual content of the awards, MTV's use of twitter during the 2012 Music Video Awards enable them t effect how the awards were covered https://business.twitter.com/optimize/case-studies/mtv/
If it's not possible to be that involved in the event, there's always the possibility of augmenting the experience with additional coverage. One of my favorite examples of this is the commentary of Radio JJJ's Roy & HG of major sporting events in Australia. It's not uncommon for viewers to watch the broadcast event on TV but with the sound turned down and JJJ on the radio in the background, such is the sheer genius of their commentary. If you are a gymnastics fan, there's some priceless commentary on the Roy & HG video here. Roy and HG aren't using social, but the ability to stream additional content over Facebook means that its now entirely possible to create a social simulcast without owning a national radio network. And it's just a very funny video.
That content can also come from our own fans who we've invited along to the event. If we have negotiated some treats for our brand's influencers or community members how are we able to exploit these during the event? What kind of access can we give them to help them create compelling content? We did this with some Ford super fans at the NAIAS 2011 car show, inviting them along to generate additional content for the Facebook page. As a trade show with ample press converge, media rights weren't really a consideration, but at the same time their content didn't comprise any groundbreaking exclusives.
Second screen services like Zeebox, Smesh and Monterosa all enable the aggregation and enhancement of user generated social commentary. It's worth thinking through how this can then be re-integrated into the main event, and in a way that brings value to the audience and to the sponsoring brand?
One way that this content can be made easier to track is if there's a hashtag to track. In the absence of an established event hastag can the sponsor create one that is communicated on all marketing? Keeping in mind the limitations of twitter can the brand be a part of that hash? Recent (June 2012) developments at twitter would seem to portend the appearance of hashtag pages for events, but I've seen nothing more since this NASCAR event page announcement.
IBM's sponsorship of Wimbledon was supported by creating Seer, an augmented reality app that using GPS and a compass added a layer of useful data over the view through the phone's camera; who is playing on what court, the scores, queuing time for strawberries…no, not strictly social, but really useful for those at the event and it generated an incredible amount of social engagement around the app.
A second app, Seer Aggregator was designed to serve audiences off site; a twitter app it aggregated content from commentators, players and 40 IBM onsite scouts to to bring fans the most up-to-date Wimbledon news. A filtering feature allowed subscribes to only receive the news most applicable to them.
If what the brand is doing to support the event is so fantastic, can we get it or links to it re-posted to the event's social and broadcast channels? But you need to think through – what can the brand add so that it's a welcome contributor? What are we doing that's worth including or mentioning in the broadcast coverage?
Why? All of these give the brand a role and provide the audience with some value at the most crucial and difficult to engage with stage. Event audiences are there to see the event content, not our brand messages.
Finally an often overlooked requirement; wireless. If we want event audiences to Tweet, Instagram and Check-in, then for goodness sake, let's give them some wi-fi access. And please can it be free and easy to join? And I know it's tempting to do data capture at this stage, but really; what value are you going to provide in return for name, email and DOB?
Post event: what might we do with all of that?
So the score has been announced, the last beer cups have been cleared away and the field is being swept clean for next year's festival. What kinds of things can we ask for to make the post-mortem a valuable social experience for  brand and its fans?
Like a post-coital cigarette, there's always some value to be had in reviewing the event and giving it some honest appraisal. Access to artists, players and commentators post event is often easier to negotiate as the pressure is off and everyone is in a slightly more relaxed frame of mind.
As with all stages, it's helpful to do an analysis of search terms being used around similar or previous events. We want to know the kinds of things audiences want to discuss and have searched for; man of the match, best song of the headline act, wardrobe malfunction? Based on this we can try to anticipate what content and access we might need after the event; an infographic summarising the results, interviews withe main protagonists or edited highlights.
We also want to be able to make an assessment of the value of sponsorship from a social POV. The event's reporting to the sponsor should include things like size of social audience, levels of engagement (views, clicks on links) and a survey of their social audiences to establish preference.
As I said, this is NOT an exhaustive list of all of the tactical opportunities that sponsorship presents a social planner with. But if you get some of these opportunities agreed to in the contract negotiations then your opportunity to come up with effective tactics is massively increased.